Why Us - Why Prescott Gold and Silver?
Why us? Why should you sell your gold, silver, platinum jewelry, coins, and silverware to Prescott Gold and Silver? If you are looking for a gold buyer in Prescott, I would like to earn your business.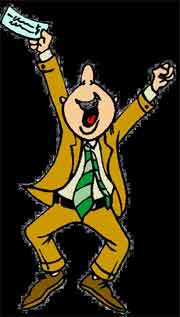 Prescott Gold and Silver has been open since 2009. I have done thousands of gold buying transactions with area residents. Please check out my testimonies page to see what my customers have to say.

I started the original Honest Gold Guy store here in Arizona, and they have spread across the nation. The Honest Gold Guy brand is based upon my original business philosophy which is to treat every customer fairly and honestly.

At Prescott Gold and Silver You can expect that I will:

• Turn your Unneeded items to cash quickly.

• Appraise your items privately. No pawn shop experience here.

• All items are weighed, and tested right in front of you.

• I'll appraise your gold or silver at no cost, and give you a fair offer to accept, or decline.

• All weights are done in the industry standard grams or troy ounces - No Pennyweights.

• You get a fast, fair, and private transaction.

On a Tight schedule? I'll work around your schedule.

I am a long time resident of Prescott, Arizona.

I buy scrap gold, silver, platinum, coins, gold jewelry, silver jewelry, Sterling flatware, and much more. Bring in all the items you believe to be of value, and we'll happily test them.

If you have gold, silver, coins, or jewelry to sell, just call Greg today at 928-710-2137. I'll meet with you on your schedule.


I serve the communities of Prescott, Chino Valley, Prescott Valley, Camp Verde, Cottonwood, Surprise, Payson, Wickenburg, Cave Creek, Anthem, Phoenix, Wittman, and Sun City, Az. if you are going to be in or visiting Prescott, just call for an appointment sell your gold.

Prescott Gold and Silver
205 N Cortez
Prescott Arizona 86301
Call 928-710-2137

I work Monday through Saturday by appointment.

Why Us Updated 06/10/2015